---
Egypt
---
Dr. Noha Bakr
 2017 and 2018 Participant
Noha Bakr PhD is in the interdisciplinary field of International Relations, and International Organizations. She has received a distinguished Alumni award from the American University in Cairo & National Defense University of Washington.
Dr. Bakr current position is a Professor Adjunct Faculty, Political Science Department the American University in Cairo teaching International Organizations & Human Rights.
She is the former, Assistant to the Minister of International Cooperation, in charge of international economic cooperation with Canada and the Americas. Her publications are focused in the field of security, and international organizations.
Dr Bakr has headed different Panels, as a speaker & participant in conferences, workshops, and programs, on the national, regional, and international level, lectured in various academic platforms such as NATO Defense College, International Institute of Humanitarian Law in Sann Remo, Moscow University, Perm University, Diplomatic Institute at Egyptian Ministry of Foreign Affairs, and at Cairo University.
Dr Bakr has worked as a consultant to UNDP on a project on Democracy in the Last 50 years in Africa, producing a report with recommendations to enhance the democratic process in North Africa.
Dr Bakr has been a contributor of a weekly article in Ahram Iktisady publication for two years, Contributor to Beyond periodical which is issued by former United   Nations employees. She is also a member of the Egyptian Council of Foreign Relations, Board Member of the Arab Net Work for Tolerance, member of the Egyptian International Economic Forum, and a guest in different media programs: providing analysis to current events, and hard and soft security challenges.
Anissa Hassouna
Participant during 2013, 2014, 2015, 2017, 2018
Anissa Hassouna is the Founder & Chairperson of Enlightened Egypt Foundation, which promotes the values of citizenship and gender equal rights. She is also a founding member of the Think Tank for Arab Women, the Forum for Arab Citizenship in Transition Democracies, the Front for Protecting the Freedom of Creativity & Expression, and the Arab International Women's Forum in London.
Hassouna is a former diplomat of the Egyptian Ministry of Foreign Affairs and the League of Arab States. Arabian Business & CEO Middle East magazine named her one of the "World's 100 Most Powerful Arab Women" for 2014. Hassouna, who writes regularly on public affairs, was the first woman to be elected on the Board of the Egyptian Council for Foreign Affairs where she held the position of Secretary General and currently is the Treasurer. She is a member of the Executive Council of the Pugwash Conferences on Science and World Affairs, which won the Nobel Prize in 1995. Hassouna recently contributed to the book In the Wake of the Arab Spring – Conflict and Cooperation in the Middle East.
Marianne Malak
Participant during 2014, 2015, 2016, 2017, 2018
Marianne Kamal Malak is the youngest Member of Parliament in Egyptian history. She currently serves as Deputy of the Minister of Immigration. She is also a member of the National Council of Human Rights and the International Parliament Union and serves on the Union's Committee for Women. MP Malak was also a member of the Constituent Assembly to write a new constitution for Egypt.
Listen to Marianne's 2016 Interview on Kaleid'her'scope:
---
Iraq
---
Parwin Mohammed Amman
2016 Participant
Parwin is a task force initiative member for implementing the Iraqi national action plan UNSCR 1325 (2010-2016), which later receive formal approval by the Iraqi prime minister in April 2014. Since then she has worked to comprise a national task force group to follow up on the implementation process. She is currently the commissioner of the Iraqi Commission for Human Rights. Parwin is a former managerial assistant for the Iraqi ministries council NGO registration, the human rights program coordinator at the Iraqi foundation, and former financial administrator for a variety of organizations. She has extensive experience managing and leading governmental institutions and international organizations. She specializes in training and developing professional organizations in terms of management assessment, programming, and effectiveness. She holds a Bachelor of Science from the University of Salahaden—Ebril-Iraq College of Science and speaks Kurdish (mother tongue), Arabic, and English.
---
Israel
---
Rina Bar Tal
Co-Founder and Participant during 2013, 2014, 2015, 2016, 2017, 2018, 2019
President, Forward Global Women Board of Directors
Rina Bar-Tal received her BA in English Literature and Psychology from California State University and her MA in Public Administration from Clark University in Massachusetts, USA. She has lectured and facilitated at many forums around the world, including the Shadow Report to the UN on 'Jump Start' in Ethiopia, the Third International Forum of Women Presidents on Higher Education and the Fourth Asia Communication and Media Forum, and the International Conference for Women Leaders in Hawaii, USA. Bar-Tal has also worked with government offices, defense forces, NGOs, and other conferences. Bar-Tal's volunteer work includes many leadership roles on advisory committees and in organizations such as the Israel Women's Network, which she chaired from 2000-2012. She was the Secretary-General of Naamat (Pioneer Women), Deputy Mayor of the Municipality of Raanana, Project Manager and Developer for Ashalim in Elka, and Director for the School of Lay Leadership at the Joint Distribution Committee in Israel.
Orly Avrahami
2019 Participant
Orly Avrahami is the CEO and Founder of A.A. Organizational and Community Development Ltd, a company that specialized in the development of programs and projects in the public sector and provides organizational consulting. In this role she has developed programs on environmental issues and environmental activism in the public sector. Orly has served as a member of the Rehovot City Council and has held the Municipal Education portfolio. She has worked on projects that develop dialogue between various interest groups that are involved in similar activities, and promoting the equality of life in the Arab sector.
Orly sits on the Board of Directors of EcoPeace Middle East. She is the Chairwoman of the Israel Business- Women's Forum, the President of the Commercial & Industrial Club of Israel's Business Club. Orly serves as the academic consultant to the senior forum of the Israeli Department of Labor and Social Services. She has published two books for professionals "The Way on the Trail: A Comprehensive Intervention in Neighborhoods with Multiple Immigrants" and " Developing Neighborhood Councils."
She holds a BA in Social Work from the Hebrew University in Jerusalem; and an MA in Public Administration and Policy from Ben Gurion University, in Beer-Sheva Israel.
 Janan Farraj Falah
2013 Participant
Dr. Farraj-Falah received her MA in Comparative Languages and Hebrew Literature as well as her Ph.D. in Comparative Languages and Hebrew Literature from University of Haifa, her Ph.D. in Education at Eotvos University, and studied Management in Academic Institutions at Tel Aviv and Directors in Government Companies at Bar Ilan University.
She currently works at Haifa University as a Researcher in the Jewish Arab Center. Dr. Farraj-Falah was the creator, initiator, and manager of Hazon Acre, a women's movement for Arab and Jewish women, which promotes coexistence, education, culture, and peace. She is also a member of the Director of the Cultural Ministry and the Head of Gender Department at the Arab College for Education. She was the initiator for the Gender Studies Program at Arab College of Israel, as well as for the Center for Peace and the Institute for Gender Studies at the Ministry of Education and Arab Academic College of Education. Her works have been widely published, and she participates and speaks at many conferences and lectures on women, peace, and literature. Among others, she lectured and hosted at the Gold Meir Center for seminars about women building new realities. Dr. Farraj-Falah prepared an English-Spoken Arabic Dictionary, and anticipates the forth-coming publication of her book about women's empowerment and success in life. She organizes conferences in association with ministries and universities, including the Peace and Gender Information Day for Hazon Acre with the Ministry of Foreign Affairs in 2009.
Dr. Farraj-Falah is a member of many organizations and non-profits, including the Israeli Association for Language and Literature Research at Tel Aviv University, the Israeli Association for Feminist Studies and Gender Research, and Kedma, a project to promote the status of women.
Reut Guy
2017 Participant
In her current position as a Director of the Girls Field and Youth in Extreme Risk program, Reut supervises 11 programs in the field that detect and assist minors in prostitution, homeless youth, and girls and young women who have been sexually abused. This position has allowed Reut the opportunity to lobby in front of members of the Knesset and collaborate on projects with government agencies. Prior to this position, Reut worked with the Shatil Initiative for Social Change as a Coordinator at the Center for Democracy and the Fight Against Racism. She has legal training and has worked with the Ministry of Social Affairs, in the Office of the Attorney General. In other positions Reut has worked closely with youth regarding the topics of gender and sexual identity.
Reut holds a Masters degree in Women and Gender Studies with a Specialization in Law from Tel Aviv University and a Bachelors Degree in law from Ono Academic College.
Sivan Jacobson
2018 Participant
Sivan Leib Jacobson is the spokesperson for the Kolech organization and promotes legislation for the organization. She is involved in public action on the advancement of the status of women in general, and especially in the field of relations between religion and state, the struggle against prostitution, and the service of women in the IDF.
Sivan is active with the Women's Council of the Lachish Regional Council, which was established alongside the regional council. In the Lachish Regional Council today, there is no female representation at all. Unlike the local councils and municipalities, the regional council are not voted in via political parties, and therefore there is no incentive to reserve spots for women to be elected to the regional councils. The Women's Council is working with the regional council to promote women's rights. In addition, the council's goal is to build a female force that will run in local council elections, in the upcoming local elections in October 2018, and in elections for the religious council, which will take place immediately after the establishment of the new regional council.
Sivan is married to Tzachi, an oceanographer. They live in Eliav and have 3 children.
Ilana Kwartin
2018 Participant
Ilana Kwartin was born in the Former Soviet Union and made Aliyah to Israel with her family in 1987, growing up in Jerusalem. During her army service, she served on an observation post in the Gaza Strip (Netzarim) and later as an officer in the Israel Defense Forces. After the army, she earned B.A. degrees in Law and Psychology from the Hebrew University of Jerusalem and an M.A. in Conflict Resolution from the Ben Gurion University of the Negev. She wrote her thesis on transformation of conflicts and published several articles about the Arab – Israeli conflict. Currently, Ilana is a Ph.D. candidate in Gender Studies at Bar – Ilan University),researching "Honor – based Confinement" among married women in Israel. She received a NA'AMAT Research Grant and is a Schupf Fellow.
Upon moving to southern Israel in 2009, Ilana became an activist, working specifically toward women's rights. She runs her own legal practice, specializing in women's rights in the workplace and family. In addition, she has taught Zumba for the past six years to women and young girls, both in the southern periphery of Israel and to at – risk populations. She is the Director of the Entrepreneurship Department at Eretz – Ir, where she oversees accelerator programs across the country and mentor early – stage entrepreneurs. Ilana lectures in Law, Gender and Entrepreneurship at Sapir Academic College Law School in Sderot. There she also started and for four years directed a feminist organization called "A House of Our Own, " aimed at mainstreaming gender thought through educational programs.
Ilana is married to BG and the mother of four children (Tamara, Yoav, Ivri, Arava). They live in Eliav, a newly – founded community for secular and orthodox Israelis, in the southern Judean foothills of Israel.
Anat Hochberg Marom
2017 Participant
Dr. Hochberg-Marom is one of the world's leading authorities on political-marketing of global terrorist organizations. Dr. Hochberg-Marom is a strategic consultant to government agencies and security institutions and has established together with Israeli veteran seniors from intelligence and defense organizations, a security- business venture designated to confront global terrorist organizations. With more than 20 years of researching, consulting and lecturing, Dr. Hochberg- Marom brings wide multidisciplinary academic and business experience in various domains. Using her wide range of knowledge and skills based on academic research and business activities, she has recently developed a cutting edge approach and methodology to analyze the activity of global terrorist organizations in cyberspace from a marketing perspective.
Dr. Hochberg-Marom's academic background includes Ph.D. in political science (Tel-Aviv University), a Master in Business Administration (Edinburgh University, Scotland), another Master in Political Science with a specialization in Political Communication (Tel-Aviv University) and Bachelor in Political Science and International Relations (Hebrew University, Jerusalem). She has conducted a breakthrough research about Al-Qaida marketing strategies focusing on the internet and in the international media. Her current projects include a research about ISIS digital marketing strategies on cyberspace, particularly in social media, the counter-marketing-strategies to confront ISIS and Al-Qaeda, as well as the geopolitical consequences of global terrorism phenomenon. Dr. Hochberg-Marom participated in a distinctive program, the International Visitor Leadership Program (IVLP) in the US, as well as in numerous leading forums and conferences around the world. Dr. Hochebrg-Marom frequently appears in the world media, providing up to date commentary about global terrorism. She publishes articles, is interviewed in magazines, appears on TV panels and interviews on various programs on radio broadcasts.
Watch Anat's 2017 Convening Interview here.
Ragda Masalha
2015 Participant
Ragda Masalha is Head of the National Center for Parent, Family and Community in the Arabic society,. An Arab-Muslim from Kfar Kara, she has been active for years in community empowerment and development of women's leadership in the Arab society in Israel.
Ragda believes in the importance of education in general and education in the family as a change agent for social mobility. She works to influence parents and educators as agents of change to promote Arab women's status and to reduce the gaps between Arab citizens and Jewish citizens of Israel. Ragda is a lecturer at Al-Qasemi College in the fields of parenting and family, parent-teacher relationships, community empowerment, and development of women's leadership. She is a group facilitator and runs courses for teachers and Arab professionals from various disciplines in a variety of subjects.
Ragda was one of the founders of Anwar Group, a group of Jewish Arab women. Ragda was a member of the Board of Women Parliamentarians, which introduced political and social issues from women's perspectives. Ragda was responsible for bringing the voice and representation of Arab women and Arab society issues in the various sessions of Parliament. Ragda earned her B.A. and M.A in Social Work at the Hebrew University of Jerusalem. After working as a Social Worker for girls' and women's issues at Arabic welfare departments, she joined Al- Qasemi College of Education, Baqa-El-Gharbia in 2004. As a lecturer, Ragda has made use of her fluency in Arabic, Hebrew and basic English.
Talia Sasson
Participant during 2014, 2015, 2016, 2017, 2018, 2019
Attorney Talia Sasson heads her own law firm, representing organizations in administrative and civil cases in court. She is a board member of the New Israel Fund (N.I.F.) and a Co- Chair of the International Council of the N.I.F. and president elect of NIF. She is a board member of the Geneva Initiative's steering committee, and a counselor for some a University. From August 2004 to March 2005, at the request of former Prime Minister Ariel Sharon, Mrs. Sasson served as a special legal advisor for the government and the author of the Sasson Report on illegal outposts in the West Bank and law enforcement on Israelis in the W.B. From 1979 to February 2004 she worked in the State Attorney's office. From 1989 to 1993 she headed the Civil Department in the Jerusalem district attorney. From 1996 to 2004, she headed the Special Tasks Division of the State Attorney's office. In that role she represented the government of Israel in the Supreme Court for 13 years in civil, criminal, constitutional and administrative cases and was involved also with different security and military issues.
Watch Talia's 2017 Convening Interview here.
Pnina Steinberg
Participant during 2014, 2015, 2016
Pina Steinberg is a social anthropologist who studies disabilities and gender relations. She focuses on the intertwining of structure and agency in the process of producing identities, social positions, and social change. In the recent years she has specialized in state feminism and gender mainstreaming.
Dr. Steinberg's involvement in current Israeli efforts of implementation of UNSCR 1325 include: a recent report on women in top decision making positions: representation and diversity, for The Center for Advancement of Women in the Public Sphere (WIPS), October 2014; a comparative report on strategies of UNSCR 1325 implementation in various countries, for The Center for Advancement of Women in the Public Sphere (WIPS), October 2014; a presentation of the Processes of Adoption and Implementation of National Action Plans following UNSCR 1325, at a special session of the Committee on the Status of Women and Gender Equality, November, 2013; and a television and radio interviews on the essence of UNSCR 1325 and its local and global implementations (throughout 2013-2014).
Listen to Pnina's 2016 interview on Kaleid'her'scope:
Esti Kramarsky Winter
2019 Participant
Esti Kramarsky- Winter is an environmental consultant working with the academic, government, and non-government sectors.  She is American born and educated and holds dual Israeli-American citizenship. Esti holds a PhD from Tel Aviv University in Marine Ecology. She worked as a research associate at Tel Aviv University for over ten years leading numerous studies regarding environmental issues in Israel, USA and Jordan. Her areas of expertise include marine ecology, microbiology and ecotoxicology. She has worked with numerous agencies and universities in Israel and in the US (including Ben Gurion University, Tel Aviv University, University of Hawaii, US AID, MERC EPA, NOAA as well as with private NGOs) on matters concerning water pollution, emerging contaminants (ecotoxicology) and aquatic animal disease. She has published over 50 peer review articles on these subjects Her studies and activism have resulted in changing of policy. These include the removal of polluting in situ net pen fish pens from the Gulf of Aqaba by government decree. An additional set of studies in the US, Israel and Aqaba has provided impetus for legislation regarding the ban of sunscreens containing oxybenzone and its derivatives in a number of states and countries including Hawaii, Florida and California as well as a ban in Mexico, Belize, Palau, and the US Virgin Islands. Esti is also a director and active member in EcoPeace an NGO involved in promoting environmental and human rights collaboration between Israel and its neighbors. She is one of the founders and part of the directorate of Israel's Business Women Forum a forum founded to promote women in business. Currently she is involved in studies assessing and remediating contaminants in aquatic and land based natural and industrial regions in Israel. She is fluent in English and Hebrew and speaks Italian and French.
Orit Zuartez
Participant during 2013, 2014, 2015, 2016, 2017, 2018, 2019
Forward Global Women Board of Directors
Orit Zuaretz has served on her local council as Vice Mayor of Kadima- Tzoran in Israel, joined Israeli Women's Network, and was elected to Parliament in 2009. She has been a member of the Committee on the Status of Women, where she chaired the Subcommittee on Trafficking in Women and the Lobby for Including Women in Negotiations teams and implementation of UN Resolution 1325. Zuaretz is pursuing a Ph.D. in Middle East Studies from Haifa University, and received her MA in Middle East and Africa Studies from Tel- Aviv University. She has been involved with Defense and Foreign Affairs Committee and with Friends of Earth and Middle East. She was also the Israeli Knesset delegate to the Committee on Energy, Environment, and Water of the Parliamentary Assembly- Union for the Mediterranean. Zuaretz served three years in the Army's Intelligence Corps.
---
Jordan
---
Maya Hassan Abu- Ajamieh
2017 Participant
My name is Maya Abu-Ajamieh, I am a Jordanian woman that is very lucky to have grown up in a supportive and empowering environment. Growing up between the Gulf and the United States of America, receiving an education in both the University in Jordan and the American University in Cairo, and flying all over the world for work has given me the diversity I need to self awareness and self improvement. I am an M.A. holder in Human Rights Law. I have worked in several fields, from education, to business development, and banking.
Due to my diverse upbringing, and dynamic character I had the privilege of being a part of so many chances and opportunities that fulfilled me personally and professionally. I am keen on being active in all aspects that relate to women studies and refugee matters. I find these two fields vital in today's world. Women empowerment has never been vital more that nowadays, it is necessary that women gain a decision making voice in the Arab world. If so is possible then I believe that women will be able to end these conflicts in the Arab world and restore peace and agreement.
Kholoud Al-Katatbeh
2018 Participant 
Khooud Al- Katatbeh served as an MP in the Jordanian Parliament between 2013 and 2016. During that time she was a rapporteur for the executive office in the Jordanian Parliament as well as spokeswoman of the Watan parliamentary block. She was a member of the media and national orientation committee. Prior to her time in Parliament Kholoud spent 15 years working with dailiy newspapers, specifically Al-Dustor, and Al- Rai. She held the position of Editor in Chief and media consultant of the "Women Helping Women" network. Kholoud's education is rooted in politics and the media. She studied at The American University in Washington D.C. and the University of North Carolina. She received a Bachelor of Press and Media from the Yarmouk University of Jordan in 1995.
Kholoud has participated in several studies including: "The woman in the Jordanian Information Environement Support with statistics" and a study analyzing the women's quota and the electoral districts in the Hashemite Kingdom of Jordan in the Parliamentary elections of 2007. In 2008 Kholoud was an observer of the 2008 American presidential elections with courses from experts of the National Democratic Institute. She was chosen among the best female leading characters in the Middle East and Northern Africa for her participation in the 2008 elections
Kholoud Barakat
Participant during 2013, 2014, 2015
Kholoud Barakat currently work as a Senior Trainer for an international organization that supports women empowerment and promotes protection for female Syrian refugees. Driven by a desire of mobilizing for social change, she has moved her career from academic teaching at the college and university level to educational coaching and grassroots mobilization through supporting local emerging NGOs in poverty pocket areas. Barakat is currently focused on women's empowerment, especially for vulnerable women and female youth.
Dina Baslan
Participant during 2016, 2017, 2019
Dina Baslan is a Jordanian freelance researcher working on topics pertaining to media, displacement and migration. A former aid worker, she worked as an information and communications specialist for three years and a half with the European Commission's Humanitarian Aid and Civil Protection department (ECHO) in the MENA regional office. Earlier, she has worked on research projects with UNESCO, Open Society Foundations and BBC Media Action on media development in the region.
Most recently, she has worked with the Norwegian University of Science and Technology and Fafo, a Norwegian research institute, on refugee-related issues in Jordan which included not only Syrian refugees, but ex-Gazan, Iraqi, Sudanese and Somali refugees in the country. In her work, Dina is invested in forming her understanding of the political, social & economic realities in the region through engaging in personal narratives, where she believes the essence of these realities lie. In September 2015, she joined her Syrian friend on his journey to asylum in Europe, traveling from Turkey to Germany. She blogs about the 44-day journey on her Medium blog medium.com/@dinabaslan. Dina believes in the power of animation and is especially a fan of Hayao Miyazaki's anime work.
She is a co- founder of Sawiyan, a grassroots community led volunteer group responding to the growing vulnerability of Sudanese refugees in Jordan.
Listen to Dina's 2016 interview on Kaleid'her'scope:
Watch Dina's 2017 Convening Interview here.
Amal Haddadin
Participant during 2014, 2015
Amal Haddadin received her law degree from the University of Jordan and currently works at Haddadin Law Firm. She has studied human rights in a number of advanced training courses, specializing in gender equality. In the last decade, she has represented Jordan in several regional and international women's rights conferences. Haddadin has served as a member on delegations of the Jordanian Periodical Report in Geneva, the Commission on the Status of Women, and the UN Women Expert Group Meeting. She also served as the Chief Expert in preparing the fifth and sixth periodical Convention to Elimination All Forms of Discrimination Against Women Report.
Siham Kawar
2018 Participant
Siham Kawar is the founding member and the current president of the Association of Jordanian Women's Villages. Siham has a Bachelors degree in Philosophy and Sociology from Beirut Arab University in Lebanon. She also holds higher degrees in Counceling from the Faculuty of Graduate Studies at the University of Jordan, Resource Rooms Teachers Training for Learning Disabilities, and Diagnosis and Treatment of Learning Disabilities from Al- Balqa University of Jordan.
Siham has spent her career in a variety of roles. She is a lecturer and traniner in mediation and conflict resolution. She has been an elected member of the Council of Al- Fuheis since 2007 and is currently serving her third consecutive term. She is the Director of the Orthodox Club Fuheis. She serves as a Psychological Counselor in the schools of the Latin Patrichate in Jordan. She is a Learning Disabilities Advisor and a councelor in Fuheis Governmental Secondary Schools. In addition to her professional dedication to these areas, Siham is a member of many associations and networks that focus on women, democracy, rights for the disabled and psychology.
Sakina Kayed
2016 Participant
Sakina Kayed is a freelance Arabic and English Interpreter, and ongoing reporting officer for Cross Borders' Emergency Syrian Reponse. She is also a former freelance editor and writer for numerous publications. Sakina holds a Bachelor of Arts in English and a Masters of Sustainable Development from the University of Jordan.
Lamis Nasser
2016 Participant
Lamis Nasser is an independent consultant, researcher, and trainer in the fields of women's rights, human rights, gender issues, CEDAW, CRC, women and child rights, and women development. In this capacity she has been a member of numerous research teams whose work ranges from reporting to CEDAW, the CRC, the EU, WFP, UNICEF, and other civil society organizations. She has extensive work experience in project coordination and advising, national and international reporting to UN treaty bodies, and conducting training workshops and seminars on women's rights. Considered a gender expert in the MENA region by the UN Development Fund for Women, Lamis has years of experience in the field of gender and human rights. In 2004 she was awarded the annual "Human Rights Prize of the French Government for the year 2004", an international award. She holds a B.A. in Psychology and Education from American University in Beirut, and an M.A. in Psychological Counseling and Guidance from Jordan University.
Leen Quawas
2018 Participant
Leen Quawas is from Amman, Jordan. Inspired by her late aunt Professor Rula Quawas, she pursued and received a BA degree in English Language and Literature at the University of Jordan, where Prof. Rula was her mentor. Leen taught in schools in Amman for 14 years before moving to the UK to get her MA in Education. Throughout her experience in teaching the IBDP program, she realized that social justice and change in one's community start from within-from the education that the younger generations receive at schools. Therefore, her MA thesis is going to be about empowering students through literacy to challenge hegemonic masculinity and their sex-roles. She will present a research paper: 'Syrian Male Refugees and their Concept of Masculinity' that will be presented in WOCMES panel – in Spain in July 2018.
Rula Quawas
Co-Founder and Participant during 2013, 2014, 2015, 2016
Former Vice President, Forward Global Women Board of Directors
Rula Quawas was a professor of American literature and feminist theory at the University of Jordan. She was the founding Director of the Women's Studies Center at the university, and she was also the Dean of the Faculty of Foreign Languages. Rula's research focused on feminist readings of American and Arabic texts written by women writers. She has written and published numerous essays in English on American and on Arab women writers. She has co-authored three language communication-skill textbooks, a book on Jordanian women short-story writers, a book on intercultural communication, a book on crossing borders through story-telling, and another on the voices of Jordanian women. She served on many editorial boards such as Studies in Literature in English and the International Journal of Arabic-English Studies. Rula was honored as a distinguished international scholar, and she was also awarded the Meritorious Honor Award for Leadership and Dedication to the empowerment of Jordanian women. She was recently nominated for the International Women of Courage Award. Her dream was to forge new pathways and to see women fulfill their aspirations and become what they are capable of becoming. Rula Quawas strongly believed that dreams do come true.
Listen to Rula's 2016 interview on Kaleid'her'scope:
Samia Smadi
2017 Participant
Samia Smadi holds a Masters degree in American Studies from the University of Jordan and a bachelors degree in English Language and Literature from Yarmouk University.
Before becoming a coordinator with the Coalition of Women MPs from Arab Countries, Samia was the head of the Cultural Corners' Section as a faculty member of the University of Jordan, where she held a position in the Foreign Languages Department. At the Univeristy of Jordan Samia has also held positions as a part time lecturer at the Lanugage Center and as the Head of Correspondance and Publications in the Office of International relations.
Bassima Saman
2018 Participant
Bassima has a PhD thesis, in "International communications and social networking."
Bassima is known to Jordanian people as a well-educated and hard-working woman. She is a wife and a mother of 3 Children. She has carried the message of love and peace, from east to west, calling for unity of humanity. Bassima has promoted many initiatives, joined activities and played an effective part in international conferences, provided working papers on views of the East, in a time it is suffering from a lack of security and economic instability. Bassima has concentrated also on the principles of co-existence in a society shared by Muslims and Christians, values and principles of brotherhood and citizenship, within a leadership that believes in pluralism, democracy and acceptance of the other to build a decent life for humans. Her work aims to show the whole world how much Jordanian society is living and practicing religious coexistence.
In the early days of 2000, Bassima was a media coordinator for Jordan in the Catholic Patriarchs churches of the Holy Land. In 2002 she became the Secretary General. Later, she worked as a reporter for Lebanese satellite channel Nour Sat and Tele Lumiere" in Jordan. Bassima opened a regional office for the satellite channel of Noursat in Jordan. As a reporter, Bassima covered two Papal visits to Jordan, as well as many reports about Jordanian society and people. Bassima believes media can be used to promote bridges of communication with the various international institutions.
Mary Thuraya Sweis
Participant during 2013, 2014, 2015, 2016, 2017, 2018, 2019
Forward Global Women Board of Directors
Mary Sweis holds a Diploma in Elementary Education from Princess Alia Institute, Amman. She has worked as a human rights activist in many capacities, including as the Vice President of the Pioneers Society, Deputy Mayor of Al Fuhais Municipality, Vice President of the Jordanian Women Union, member of The General federation of Jordanian Women, Member of the coalition committee of UN Resolution 1325-Jordan, Member of the National Democratic Institute, and Director of Women Helping Women Network in Jordan.
Watch Mary's 2017 Convening Interview here.
---
Morocco
---
Jihane Abassi
Participant during 2015, 2017
Jihane Abbassi has been an English teacher since 2004. In 2007, she joined Union De L-Action Feministe as a volunteer translator. One year later, she became a member of UAF youth branch and led advocacy campaigns in schools on peace and non-violent behavior. She currently directs counseling sessions for students. In 2009, she was approached by the organization Sourire de Réda, which aids young people who have suffered psychological trouble. As a volunteer, Jihane is the liaison between this organization and some schools in Casablanca.
She participated with ICAN second regional forum on women's rights peace and security in the MENA and Asia region (Istanbul, 2013). She also participated in the national Moroccan consultations on women's peace and security 1325 resolutions.
Loubna Amhair
Participant during 2013, 2014, 2015, 2017, 2018, 2019
Loubna Amhair was a Member of the Moroccan Parliament from 2011 to 2016, sitting on the Finances and Economic Development Committee and then Rapporteur of the Committee of Foreign Affairs and National Defense. Previously, she served as the Advisor to a State Minister, from 2009-2011, on political and technical matters. As an engineer, Mrs Amhair has worked extensively in sustainable development and socio-economic empowerment of women, including evaluating educational and youth inclusion programs with the Ministry of Agriculture and Fisheries and as member of the State Secretary for Rural Development's Cabinet. She graduated in 2002 from Hassan II Institute of agronomy on Ecology and natural resources Management. In 2006, Mrs Amhair was awarded a good action plan certificate by the Japan International Cooperation Agency after her participation to the training course on Empowerment of Rural Women in both Tsukuba and Tokyo international centers in Japan. She is also a Harvard Kennedy School graduate where she contributed to the Deauville partnership legislative leadership Program in 2012.
On the international level, Mrs Amhair is very active on Peace and Security issues. She has experiential and academic training in leadership, peace building, and women empowerment. She is the VP of the international Network of liberal women for the MENA Region, an advisory board member of Mina's List, an international NGO working on women's political leadership empowerment, a member of the Forward Global Women NGO working on peace and security and UNSCR 1325.
She is working now on Gender mainstreaming in Agricultural policies and development programs with the Ministry of Agriculture, fisheries and rural development.
Souad Belhorma
2017 Participant
Souad Belhorma is a doctorate holder in language and English Literature, Faculty of Letters and Human Sciences, Dhar Mehraz-Fez. She is currently an assistant professor of English studies at the Polydisciplinary Faculty of Errachidia, University of Moulay Ismail. She is the author of the book The Participation of Women in the Labor Force: Women Workers in Primary Schools as a Case Study. In addition to her participation in different national and international conferences, Souad Belhorma also shows interest in different disciplines of research, such as poverty, gender issues, politics, and work. She holds certificates from courses on women's rights, human rights, gender based violence, youth awareness to name but a few, both at the national and the international levels. She has interned in different associations, as well as human rights and women's rights organizations.
Hanane Darhour
Participant during 2018 and 2019
Hanane Darhour is an Associate Professor with the polydisciplinary faculty of Ouarsazate, Ibn Zohr University, Morocco. Hanane has published on gender and politics, gender quotas and political empowerment of women. In October 2007, she brought together researchers and experts from 22 countries and from various disciplines, namely gender studies, political science and sociology to an international conference on gender and politics on the theme of "Women Politics in an Age of Uncertainty: the Road to Sustainable Democracy and Democratization." She is currently co-editing a book collection with Drude Dahlerup on the theme of women and politics in the MENA region. Among her publications, Hanane authored an article entitled "Islamic Women's Political Activism: A Bulwark Against Islamist" which appeared in a book edited by Fatima Sadiqi et al (eds.) "Women's Voices in the Mediterranean and Africa: Movements Feminism and Resistance to Extremisms". She also co-authored with Professor Drude Dalerup in 2013 an article entitled "Sustainable Representation of Women through Gender Quotas: a Decade's Experience in Morocco." In 2012 she published a book entitled "Implementation of Electoral Gender Quotas: Evidence from the 2002 Moroccan Elections." She also published an article entitled "Empowered or not? Moroccan Women MP's Strategies to Empowerment" in the European Journal of Scientific Research in 2011.
Hanane Has participated in many international projects the most recent of which was in 2013 when she served as consultant and Moroccan national reseacher with the London School of Economic and Politcal Science in a project entitled "Report on Women's Rights and Political Participation in Morocco after the Arab Spring: Mapping of Existing and New Emerging Political and Social Forces."
Amina Maelainine
2014 Participant
Amina Maelainine is a Member of the Moroccan Parliament . She serves as the Vice President of the Commission of Legislation, Justice, and Human rights and as the President of the Association of Equality for Women, Children, and Family. MP Maelainine is also a member of the City Council, Tiznit, and the President of the Commission of Syndicalist Women, the National Union of Work in Morocco. Additionally, she is the reporter of the Parliamentary group of Equality and Parity and is a member of the High council of Education.
Fatima Outaleb
2015 Participant
Fatima Outaleb has over 25 years of experience in national and regional women's issues with Union de L'Action Femininst, a regional and international organization, with a special focus on gender mainstreaming and women's empowerment . Her special skills include evaluation, training facilitation and team management. Outaleb is a point person for many international human rights organizations and institutions. She has experience in the implementation of programs and projects through holistic approaches and interventions. Fatima's track record shows project planning monitoring and evaluation in addition to understanding of gender issues in the MENA region. Ms Outaleb has been a gender advisor for many international NGOs, namely the International Foundation for Electoral Systems USA , Swedish International Developement Agency, and Aswatt Nissa Associaion Tunisia .She has coordinated programs on women's political participation and ensured training on advocacy skills and techniques for women of political parties in Tunisia. Ms Outaleb has edited and written many articles on GBV and recently wrote Morocco Brief for ICAN.
Nezha Sadik is a Moroccan journalist and researcher, her specialty is in communication and public relations. Over the past 8 years, she has integrated the world of communication and media. Furthermore, she has worked as a researcher and public relations officer at a study centre that is specialized in the Arab world. An experience based not only on being in touch with researchers across the Arab world and MENA region, discussing topics that concerns the region, but also with a vision that seeks to shed more light upon women issues across the same region.
Nezha Sadik started her work on women's issues many years ago. In 2009, she completed an anthropological research entitled "Gender inequality in Morocco between the new family code and the work of feminist association".  In 2011, she participated in a study about women and the cultural resistance in Casablanca. In 2014, she was the chief editor of the online newspaper, "The What News Magazine", there she supervised many reports about women and gender studies in the Arab world. In 2018, she supervised and created with Belgian Moroccan a programme called "Femmes et Medias". The programme aims was to empower women in Media and change all the stereotypes that the culture so often creates about them.
In 2018, she has founded together with a Belgian Moroccan the NGO "Women for Peace and Diversity". An organization that is inspired by a special Jewish woman called Rachel Muyal during an event about the Holocaust in Rabat. In addition, it urges for peace and diversity. The project works on reinforcing diversity in Morocco and make its women, ambassadors of peace and diversity in MENA region and in the rest of the world.
Today, she works in collaboration with international NGO, and at the same time; she prepares her PHD about gendered Islamophobia. Furthermore, she represents the organization "Association Laicité Pour Tous" in Sweden.
Fatima Sadiqi
Participant during 2015, 2016, 2017, 2018, 2019
Forward Global Women Board of Directors
Fatima Sadiqi is Professor of Linguistics and Gender Studies (University of Fez, Morocco); her work focuses on women's issues in modern North Africa, the Middle East, and the Mediterranean world. In June 2018, she was elected President of the Association for Middle East Women's Studies – AMEWS, the first non-American to be elected to this post. She is author and editor of numerous volumes and journal issues, including Women, Gender and Language (Brill 2003), Women's Activism and the Public Sphere: Local/Global Linkages (Journal of Middle East Women's Studies 2006), Women and Knowledge in the Mediterranean (Routledge 2013), Moroccan Feminist Discourses (Palgrave Macmillan 2014), and Women's Movements in the Post-"Arab Spring" North Africa (2016).
Fatima Sadiqi is also a public speaker in many languages and a member of many national and international scholarly and policy-making boards. She served as Director General of the Fez Festival of Sacred Music and an Administrative Board Member of the Royal Institute of the Amazigh Language and Culture (IRCAM). Her work has been supported by numerous prestigious awards and fellowships from Harvard University, The Woodrow Wilson Center, the Rockefeller Foundation's Bellagio Center, and Fulbright. She currently serves on the Editorial Board of the Oxford Encyclopedia of African Women's History. Her current book deals with the impact of Daesh ideology on women's rights in North Africa.
Listen to Fatima's 2016 interview with Kaleid'her'scope:
Watch Fatima's 2017 Convening Interview here.
---
Palestine
---
Huda Abuarquob
Participant during 2016, 2017, 2019
Huda Abuarquob is ALLMEP's first on-the-ground regional director. She has years of experience in conflict resolution, NGO leadership, and social change education and activism, as well as a life-long commitment to building strong people-to-people Israeli-Palestinian relations. She is a well-known speaker on issues related to Middle East politics and the Israeli-Palestinian conflict.
After studying conflict transformation and peace studies as a Fulbright scholar, she worked as an executive director, a program director, and an NGO consultant to a number of organizations in the U.S., Israel, and Palestine. She is a co-founder of the Center for Transformative Education (CTE) and has taught and trained hundreds of students in Israel and the U.S. She has long been an active leader in grassroots Palestinian initiatives focused on women's empowerment and people-to-people diplomacy.
Previously, Huda worked as a teacher, trainer, and consultant for the Palestinian Ministry of Education for fifteen years. She earned her M.A. in conflict transformation and peace studies from Eastern Mennonite University and her B.A. in education for social change from Al-Quds Open University in Jerusalem.
Listen to Huda's 2016 Convening Interview on Kaleid'her'scope:
Watch Huda's 2017 Convening Interview here.
Hikmat Alami
2019 Participant
Hikmat Alami is working as a local coordinator with EducAid Organization on "RISE UP – Strengthening inclusive mechanisms for preventing and mitigating Gender-Based Violence (GBV) in Palestine project. The project intervenes in Area C of West Bank and Gaza Strip and has the general objective of increasing the level of protection of Persons with Disabilities (PwDs) and women victims of violence. By empowering the local Disable People Organizations (DPOs) and Community Based Organizations (CBOs), the project aims at promoting the rights of persons with disabilities – and in particular women with disabilities (WWDs) – in order to increase their resilience in emergency situation. In order to do so, EducAid has been implementing peer counselling activities for PwDs in the Hebron region and Gaza strip. Through an innovative methodology, the peer counsellors trained by EducAid will provide PwDs with psycho-social support and contribute to the socio-economic empowerment of PwDs.
Her responsibility is working closely with all the Team involved in the project the local supervising, coordinating and monitoring the project activities, according to the schedule defined by the project.
She is also an expert trainer in Integration security and wellbeing "Integrated security is a concept that aims to explore how Women Human Rights Defenders and the activists can better understand the threats and risks – both internal and external – against them, as well as the strategies – many of which they already have access to and practice – to mitigate the impact of the risks and protect themselves, to sustain their activism, their organizations, and movements".
"As a Palestinian woman I encounter constantly the effects of violence, especially the violence of the occupation directed against the Palestinian people on a personal and professional level promoting women's project in conflict zones.  In addition, as a Palestinian woman I face the additional challenges that come from operating in a traditional, patriarchal society. For these reason I feel a need to expand my horizon, that's why I chosen to Study Conflict Resolution and Development as a master degree then I can meeting with people with other experience, bearing other attitudes. Such an encounter would allow me to develop my thinking and enrich my skills, by creating an encounter with new ways of thinking and new approach for Gender Quality."
Cairo Ali Arafat
2013 Participant
Cairo Arafat holds a BA in Psychology from Thiel College in Pennsylvania, a Masters in Developmental Neuroscience, and a Ph.D. in Child Clinical Psychology, both from Ohio State University. She has worked in the field of peace building and negotiations for over twenty years, supporting child, youth, and women coalitions and programs that foster peaceful resolutions. Cairo served as the Director of General Aid Coordination and Management at the Ministry of Planning, where she focused on empowering women economically, socially, and creatively. She has also worked with the Independent Commission for Human Rights, the Ministries of Education and Planning, the Secretariat for the National Plan of Action for Palestinian Children, UNICEF, and served as the Women's Security and Policing Advisor for UN Women. She currently works as the Senior Child Rights Governance Technical Advisor with Save the Children in Jerusalem's occupied Palestine Territory.
Yara Assad
2015 Participant
Yara Asad is an Edward Mason Fellow and a graduate of Masters in Public Administration from the Harvard Kennedy School of Government. She was the Chief Executive Officer of the Jerusalem Arbitration Centre from February 2011-March 2015. The Centre is a joint initiative between the International Chambers of Commerce in Palestine and Israel, in association with the ICC in Paris and its International Court of Arbitration. Yara was also the Director General for the International Chamber of Commerce (ICC) in Palestine from January 2011-December 2014.
For the past five years, Yara has been a role model for young Palestinian women, playing an extensive role in presenting Palestine and its private sector interests worldwide. She appointed the first Palestinian woman at the International Court of Arbitration. She also provided trainings and mentorship services for young female lawyers from the West Bank by capitalizing on ICC, Palestine's network of law firms around the globe. Asad is on the board of the Jerusalem Arbitration Centre as a joint CEO at least through August 2015.
Riman Barakat
2017 Participant
A native of East Jerusalem, Riman Barakat serves as the Jerusalem Season of Culture's  expert and coordinator for East Jerusalem and the Palestinian community. She is also the founding CEO of Experience Palestine, a company that arranges tours and itineraries for top-level international delegations and missions.
Since her early career she has been involved in peace-building activities that involve the Israeli Palestinian conflict. She is the acting Executive Director for Breaking the Impasse – Palestine, a business peace initiative sponsored by the World Economic Forum. She has also been the co-Director of the Israel Palestine Center for Research and Information (IPCRI). Riman holds two graduate degrees in the fields of Middle Eastern studies and International affairs. In 2011 Ms. Barakat completed a Fulbright scholarship at Marquette University, Wisconsin.
Watch Riman's 2017 Convening Interview here.
Maysa Baransi
2017 Participant
Maysa Baransi is a self-described business woman, journalist and tireless campaigner for peace. She has dedicated her life's work to enhancing leadership amongst Palestinians and create a greater understanding between Palestinians and Israelis both on the ground and by influencing government and social policies. She is passionate about empowering women in Commerce.
Lily Fiedy
 Participant during 2013, 2015
Lily Feidy holds a Ph.D. in Applied Linguistics from the University of Delaware, USA and is an Adjunct Professor at the Department of English at Birzeit University, where she was on faculty in various capacities. She has served as the Chairperson of the Department of English, Assistant Dean for the Faculty of Arts, and Director of the University's International Relations Department. She was also the Director General for International and Cultural Relations at the Ministry of Higher Education in Palestine from 1996-2002.
Feidy has been a strong advocate of human rights, democracy, and gender issues with a special focus on women and youth. She is active in peace building efforts between Palestinians and Israelis. Feidy is a board member at the Ramallah-based human rights organization Al Haq and many other peace-building organizations, and is a permanent fellow at the Salzburg Seminar.
Samah Saliame
2019 Participant
Samah Salaime is a member of Wahat al-Salam Neve Shalom, a social worker, community activist, feminist. She is the founder of AWC -Arab Women in the Center, an NGO that seeks to promote the status of women in the cities of Ramla, Lod and Jaffa, and to combat gender-based violence against women, particularly in Arab society. This year Samah was chosen for the second time by the Israeli National Newspaper, "Yediot Achronot" as one of the 10 most influential social activists in Israel. Samah was awarded her B.A. and Master's Degrees in Social Work from The Hebrew University. She is a graduate of the prestigious Mandel School for Educational Leadership. She is an accomplished journalist with articles published in Hebrew, Arabic and English. She is a regular contributor to +972 Magazine. Samah has a very active role within the Wahat al- Salam Neve Shalom Community and is a leading voice in Israel's Arab community. She has served as WASNS Director of the Educational Institutions and recently became Director of the Wahat al Salam Neve Shalom Communication and Development Department.
Nivine Sandouka
2019 Participant
Nivine Sandouka, Currently sits on the board of IPCRI. She is an advocate and activist aspiring to achieve social justice, and gender equity. She is an expert in the field of program development, management, peace building and gender issues. In addition, she works with the German Association for Development Cooperation – AGEH. She also runs a grassroots based initiative called 'Judi- from me to you' that aims to connect women together, and volunteers in several civil society organizations. She was identified by the USA state department in 2014 as a young leader and participated in the prestigious 'International Visitor Leadership Program' on the theme of conflict resolution. Throughout her career, she developed several interventions and projects that aim to women's empowerment and community development with international organizations such as Oxfam, and CARE International.  She participated in several conferences tackling the issue of women's rights in Palestine, and attended two institutes o Feminist Transformative Leadership. Nivine has an MA in democracy and Human Rights from Birzeit University and attended several courses on peace building, gender, program management, accountability and advocacy. She also spoke at several events including J Street annual conference (2017 & 2018), Accord 1325 Conference in the German Federal Foreign Office, amongst others.
 Najwa Faisal Sandouka-Yaghi
2013 Participant
Najwa Faisal Sandouka-Yaghi received her BA in Arabic Literature from Birzeit University and a Diploma in Education from Al-Azhar University. She has extensive study and experience in management, facilitation and moderation for trainers, and monitoring and evaluation.
She is currently the Project Manager for Gender Equity and Protection. Previously, she worked as Project Coordinator of Gender, Peace, and Security with MIFTA; Project Coordinator for the Deaf Civic Law Empowerment; and a variety of other team supervisory and training specialist roles.
---
Tunisia
---
Zouhour Araoud
2019 Participant
Zouhour Araoud, Doctor on energetic from University of Monastir-Tunisia and on physics and engineering of plasma from University Paul Sabatier Toulouse-France.
Dr Araoud is an assistant professor and searcher in energy department of National School of Engineering of Monastir. She is President and founder of "Tunisian Association of Energeticians" which all members are woman and which the main goal is to defend the place of woman in engineering and her right to decent work. She is also active member in center democracy for all.
Khedija Arfaoui
2018 Participant
Khedija Arfaoui has a B.A. in English and American Literature and a Certificate in Aptitude to Research about "The Double Jeopardy of Afro-American Women." (Tunis University). She has an M. Phil. (George Washington University) and a Doctorate (Faculty of Arts and Humanities of Manouba in Tunis) in American and Women's Studies. She taught at several secondary schools before becoming vice-principal and principal. She was a teaching assistant at George Washington University before teaching at ISG (Higher Institute of Management), at the Higher Institute of Languages of Tunis and Manouba University until her retirement. The focus of her interest has always been on women and human rights.
Khedija joined civil society in the mid-1980s. She worked extensively to promote environmental and women's concerns through grassroots movements including service as the President of the Association of Development and Protection of the Environment and the Secretary General of the Association of Tunisian Women for Research and Development. In the meantime, she joined the Tunisian League of Human Rights, the Association of Tunisian Women for Research on Development (AFTURD), becoming an active member of it before also joining the Tunisian Association of Democratic Women (ATFD), Amnesty International, the Coalition Against Death Penalty and the Tunisian Association of the United Nations (TAUN). Khedija is a feminist activist and researcher. She has published numerous articles, such as: Women, Development and Environment: International Coming into Awareness; Tunisian women in the twenty-first century: Past achievements and Present Uncertainties in the Wake of the Jasmine Revolution; Women's Economic Citizenship and Trade Union Participation; and Women on the Move for Gender Equality in the Maghreb. She has also translated Tunisian feminist poetry and short stories in "Women Writing Africa: The Northern Region" (2009, The Feminist Press).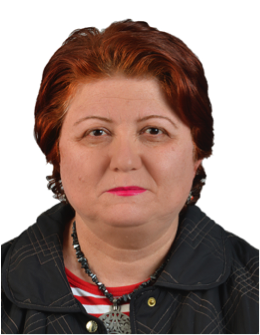 Boutheina Ben Hassine
2018 Participant
Boutheina Ben Hassine became a Professor in Sousse, Tunisia after receiving her PHD in 1997. Her thesis , later published in 2008, focused on the Umayyad State and it's Ideologic and Sociologic foundations from the period of the Caliph Mu'âwiya b.Abî Sugfayân to the period of the Caliph Hishâm b. al- Malik. Among her other publications are topics of "The Second Fitna" and "Women of the Umayyad Caliphs."
Boutheina sits as a member of the scientific council in the Faculty of Arts and Human Sciences of Sousse as well as the scientific council of the CREDIF. She is a coordinator of the Gender Studies Curriculum at the University of Sousse, focusing on steps for democracy and peace in EU neighboring countries with different traditions. She is also a member of the platform known as GeFem- GECRIS (gender resistances and social innovations in the euro Mediterranean space in the situation of crisis). In addition to her work at the University, Boutheina is the President of the Tunisian Association of Studies in Gender (ATEG).
Ikram Ben Said
2016 Participant
Ikram Ben Said is a women's rights advocate and founder of Aswat Nissa (Voices of Women), a Tunisian nonprofit promoting women's active participation in the political and policy-making spheres while fighting against all forms of discrimination and violence against women. Her latest initiative "Women's Political Academy" was awarded the 2014 Madeleine Albright Award. Ikram is a former Senior Program Manager at Search for Common Ground (SFCG), a leading international nonprofit for peace building and conflict resolution, where she managed the youth, women, and dialogue departments at the Tunisian offices. Ikram was featured as the Next Generation Leader, first edition in Time Magazine, and chosen as a Female Role Model in 2014 by the Pixel Project "16 for 16" campaign.
In 2012 she joined the Women in Public Service Project at the Seven Sisters and Wellesley Universities in the U.S., a women leadership initiative by former US Secretary of State Hillary Clinton. Not only a published author of numerous op-ed articles and recipient of several awards pertaining to female leadership for women's rights, she is an experienced public figure speaking across Europe, the US, and MENA regions. Ikram holds a B.A. in Marketing from the Higher School of Economic Science and Commerce in Tunis. In 2016 she was a Fulbright Fellow at the Humphrey School of Public Affairs at the University of Minnesota where she affirmed her skills in areas pertaining to policy analysis on good governance and democracy, as well as gender equality.
Read Ikram's 2016 interview in The Atlantic.
Henda Maarfi
2019 Participant
Henda Maarfi has served as the Trade Union and Social Movements Program Officer through the Friedrich Ebert Stifung Tunisia Office. She interned in Washington DC with World Learning in the Institutional strengthening and Inclusive Development branch. There she worked to identify Global Snapshots and international boosters and barriers or minority groups. Through this role she developed and led a workshop about gender for an international audience and conducted research on Countering Violent Extremism in Tunisia.
She is currently the Project Coordinator for Youth for Change.
Henda served as a Youth Delegate in the Networking European of Civic Education NECE in Marseeille, France. In March of 2018 Henda was a panelist at the first side event of the government of Tunisia during the UN-CSW62 in New York as a WAGGGS delegate. She has served as a youth delegate to numerous conferences and trainings focused on human rights, MENA Region, women's empowerment and youth organizations.
She holds a BA in Economic and Management Sciences, and a MA in Marketing and International Commerce both from the High Institute of Management of Tunis. In 2016 she gained a Leaders for Democracy Fellowship Certificate from the Center for Politics at the University of Virginia in the US.
Amira Marzouk
Participant during 2015, 2016, 2018, 2019
Forward Global Women Board of Directors
Miss Amira Marzouk is a member of the Tunisian National Constituent Assembly. She previously served as a member of the Pan African Parliament and as an ambassador for a global forum of women parliamentarians. Marzouk participated in the last parliamentary elections as a candidate and in the presidential elections as a team member for one of the candidates. She has been part of various peacemaking efforts as a member of the Pan African Parliament, by observing presidential and legislative elections in countries such as Kenya, Burkina Faso, and Algeria.
Additionally, she participated in the founding of the African Parliamentary Union of Youth and is now an active member. As an ambassador for a global forum of women parliamentarians in Tunisia, Marzouk learned the importance of the participation of women in public and political life, in order to share regional and international experiences that can identify problems and know which solutions to adopt in favor of women in many countries.
Rabiaa Nejlaoui
Participant during 2014, 2015
Rabiaa Nejlaoui is Advisor to the President of the Republic in charge of Diplomacy and Protocol. She has served as an elected member of the Political Bureau of the Nidaa Tounes party, the highest institution in the party. She was the youngest MP in the Tunisian National Constituent Assembly, which has the role of drafting the second constitution of Tunisia. She was also a member in the Constitutional Commission, the Constitutional Instances, and in the Legislative Commission ; service sectors. She is a member in the executive bureau of the party and was in charge of the presidential campaign of Mr Beji Caied Essebsi, the current president. She is a representative of the Youth Commission of Tunisians Abroad and a founding member of Bourguiba's Association for Tolerance. She is a big defender of youth, women, and minority group rights.
---
United States
---
Pat Davis
Participant during 2014, 2015, 2016, 2017, 2018, 2019

Forward Global Women Board of Directors
Patricia (Pat) Davis is a communications/ campaign expert and writer with over 25 years of experience in the US and Middle East. A strong advocate for women's empowerment, Pat has trained women in the US, Russia, Ukraine, Egypt and the Persian Gulf to run for public office and to advocate for social and political issues of concern to them.  In 2011-12, she ran the Dubai office of a Washington-based NGO and was responsible for planning and implementing its Gulf programs, including leadership training for women in Saudi Arabia and Kuwait.  Prior to this, Pat worked in Doha from 2004-09 on projects led by Her Highness Sheikha Moza bint Nasser, Qatar's former First Lady and a global advocate for women and youth.  In 1992, as Research Director at the Democratic Senatorial Campaign Committee in Washington, she worked with the eight Democratic women candidates for the US Senate in what was considered an historic "Year of the Woman."
A skilled manager, Pat has built and managed high-functioning teams and has facilitated discussions and strategic planning sessions with an emphasis on participation and outcomes.  She has also organized and directed a wide variety of events in the US and internationally, from exclusive CEO briefings to major conferences and exhibitions. Prior to her work abroad, Pat served as a legislative counsel to the US Congress and as a senior advisor at the US Department of Education during the Clinton Administration. She also spent many years as a communications and public affairs consultant, helping clients build relationships with government and opinion leaders and advocate for policy change.
Pat is a lawyer and holds an MPA from Harvard University with a focus on conflict resolution and politics.
Dina Dukhqan
2018 Participant
Dina is a Business Development expert with over 15 years of experience in women leadership, peacebuilding, democracy, and governance. She previously served as Director of the Middle East and North Africa team at Partners Global, where she expanded the organization's MENA outreach region and tripled the regional program portfolio. Dina is the founder of Partners Jordan (Center for Civic Collaboration). As part of her work with Partners Jordan, she facilitated the creation of civil society coalitions to promote dialogue and policy reform. Dina is an experienced fundraiser and organizational development specialist. She has managed international programs and capacity development initiatives in more than 40 countries including Jordan, Lebanon, Iraq, Yemen, Mauritania, Indonesia, Bahrain, Oman, Kuwait, Syria, Morocco, Tunisia, Egypt, Rwanda, Afghanistan, DRC, South Sudan and Nigeria. She worked on programs focusing on civil society capacity building, promoting women as peacemakers, supporting democratic activists, empowering youth, and addressing tribal conflict. Most recently, Dina served as the Executive Director of Honoring Women Worldwide, a nonprofit organization working to support women's participation in positive change in their communities. She also held senior-level positions at the Young Entrepreneurs Association and at Global Communities (formerly CHF International) in Jordan.
Sarah Erickson
2018 Participant
Sarah has a B.A. in Sociology of Law, Criminology, and Deviance from the University of Minnesota and Juris Doctor degree from Mitchell Hamline School of Law. Sarah currently works for the University of Minnesota. She previously worked for the U.S. Department of Homeland Security, the Council on American Islamic Relations, and the Ramsey County Public Defender's Office in St. Paul, Minnesota, the Minnesota Department of Human Rights, and WATCH, a court monitoring organization. Sarah studied at Bar Ilan University, Tel Aviv, in summer 2014 in a program on international human rights law and completed an internship with the Rackman Center for the Advancement of Women's Status. She served as the President of the Louis D. Brandeis Center for Human Rights and Law at Mitchell Hamline School of Law.
For four years, Sarah held the Benjamin B. Ferencz Fellowship in Human Rights and Law with World Without Genocide, focusing on the International Criminal Court. She served as a rapporteur at the Assembly of States Parties to the ICC in 2015 and 2016 and in 2017 she was the deputy convener of the American NGO Coalition for the International Criminal Court delegation to the ASP meetings in New York. Most recently, Sarah received the World Without Genocide's Outstanding Citizen Award for her work in genocide prevention education and advocacy.
Karen Feste
Participant during 2013, 2014, 2016, 2017
Karen Feste, Professor at the Josef Korbel School of International Studies at the University of Denver served as Associate Dean (1988- 2000); Budget director (1997-1999); founder and director of the Conflict Resolution Program at the University (1998 to the present), and director of the International Security master's program (2008-2011).  She teaches graduate seminars on Conflict Resolution, Military Intervention, International Terrorism, and Quantitative Research Methods. She currently serves on the editorial board of Global Governance, and is an advisory board member of the Oslo Center for Peace and Human Rights, and the Canadian Peace Research Association.
As an invited academic scholar, Dr. Feste has lectured on American Foreign Policy, the Middle East Peace Process, Arab Spring, US Responses to Terrorism, and Conflict Resolution in Austria, Chile, China, Germany, Israel, Hungary, Poland, Saudi Arabia, Trinidad and Tobago, Turkey, the United Arab Emirates, the United Kingdom, and in various venues throughout the United States.
She received her Ph.D. in Political Science from the University of Minnesota, has been listed in Who's Who in American Women and in 1980, was selected as an Outstanding Young Woman in America.  She was a Fulbright Scholar to Vienna, Austria during 1986-87 and in 1993-94.  In 2016, Feste received the Alumni Achievement award from Concordia College, her undergraduate alma mater. She has published several books.
Watch Karen's 2017 Convening Interview here.
Fatima Fettar
2019 Participant
Fatima Fettar is the Associate Director of Communications at ALLMEP, a coalition of over 100 organizations conducting people-to-people peacebuilding programs in Palestine and Israel. She works to make visible the constituency for peace in the region, developing strategies to support ALLMEP's member organizations, programming, and global advocacy, and directing the organization's digital media and marketing.
Fatima holds an M.A. in Middle East studies from The George Washington University's Elliott School of International Affairs and a B.A. in Middle Eastern studies and religious studies from The College of William & Mary. She has previously held positions with the United States Institute of Peace, The Institute for Middle East Studies, Arab World for Research and Development, and the World Justice Project. Her academic and professional interests focus on intersecting identities and conflict in the Middle East and North Africa. Raised in Morocco and Northern Virginia, she lives in Washington, DC with her spouse and their dog, Henry.
Phyllis Kahn
Team Guest 2017, 2018, and 2019
Ex Officio, Forward Global Women Board of Directors
Phyllis Kahn was a member of the Minnesota Legislature for 22 terms. She has a B.A. in physics from Cornell, a Ph.D. in biophysics from Yale and an M.P.A. from the J.F.K. School of Government at Harvard. She has been the chief author of the Minnesota Clean Indoor Air Act (controlling smoking in public places), the computer crime and computer virus laws, and legislation on nuclear safety, radioactive waste disposal, field tests of genetically modified crops and infectious waste disposal. She also authored laws to require gender equity in athletics and laws prohibiting discrimination based on age or disability. She has been instrumental in obtaining funding for parks, trails, historic preservation, art-enhancement of State buildings, and the expansion of community and urban forests.
She has served on many national committees, particularly in the field of Science and Public Policy. She has been elected a Fellow of the American Association for the Advancement of Science (AAAS) and has served as the Chair of the AAAS Section on General Interest in Science and Engineering.
Ellen Kennedy
Participant during 2013, 2015, 2016, 2017, 2019
Former, Forward Global Women Board of Directors
Ellen J. Kennedy, Ph.D., is the founder and Executive Director of World Without Genocide at William Mitchell College of Law, St. Paul. The organization provides education about past and current conflicts and advocacy at the local, state, and national levels to protect innocent people, prevent genocide, prosecute perpetrators, and remember those affected by genocide. Kennedy has received many awards for her work: Outstanding Citizen from the Anne Frank Center, Higher Education Leader of the Year from the National Society for Experiential Education, Outstanding Service Award from the Midwest Sociological Society, two awards from the University of Minnesota, and the Minnesota Women's Press Change-maker award. World Without Genocide received a Certificate of Merit from the State of Minnesota, Office of the Governor, for efforts to seek justice and to eliminate genocide around the globe; and the 2014 Minnesota Ethical Leadership Award.
Kennedy is an adjunct professor of law at William Mitchell College of Law and is the Minnesota representative to AMICC, a national organization that advocates for the International Criminal Court. She also serves on the Human Rights and Relations Commission for the City of Edina, Minnesota. Kennedy received her BA degree from the University of Michigan and doctorate degrees from the University of Minnesota.
Read Ellen's article about the 2016 Convening in MinnPost.
Watch Ellen's 2017 Convening Interview here.
Mary Jo McGuire
Participant during 2013, 2014, 2015, 2016, 2017, 2018, 2019
Chair, Forward Global Women Board of Directors
Commissioner Mary Jo McGuire was elected to the Ramsey County Board in 2012. Prior to her election, she served in the Minnesota Senate (2010-2012) and the Minnesota House of Representatives (1989-2002).  Commissioner McGuire has been involved with issue advocacy in such areas as civic education, human trafficking, violence prevention, and leadership.  She has participated in diplomatic, educational exchange programs to South Korea and the Philippines with the American Council of Young Political Leaders to experience firsthand the political and cultural dynamics of other countries.   In 2002, she participated in the Foreign Policy Institute at the Center for Women Policy Studies in Washington D.C. and led a conference on human trafficking at St. Catherine University.
Commissioner McGuire is trained as a "qualified neutral" in dispute resolution cases.  Over the years, Commissioner McGuire has served as a guest lecturer and adjunct professor at West Point Military Academy, the Center for the American Woman and Politics at Rutgers University, St. Catherine University, and Hamline University School of Law. She played a significant role in the establishment of the Global Women's Leadership Convening at St. Catherine University in 2011.
Manal Omar
2017 Participant
Manal Omar is the associate vice president for the Middle East and Africa Center. Previously, she was regional program manager for the Middle East for Oxfam – Great Britain, where she responded to humanitarian crises in Palestine and Lebanon. Omar has extensive experience in the Middle East. She worked with Women for Women International as regional coordinator for Afghanistan, Iraq and Sudan. She also served as an international advisor for the Libya Stabilization Team in Benghazi in 2011. Omar lived in Baghdad from 2003 to 2005 and set up operations in Iraq. She launched her career as a journalist in the Middle East in 1996. UNESCO recruited her to work on one of her first lead assignments in Iraq in 1997-1998. Omar also spent more than three years with the World Bank's development economics group. She has carried out training programs in Yemen, Bahrain, Afghanistan, Sudan, Lebanon, Palestinian Territories, Kenya and many other countries.
Omar's activities have been profiled by the Washington Times, the Los Angeles Times, the BBC, NPR, Glamour, the London Times and Newsweek. Her articles and opinion pieces have appeared in the Guardian, the Washington Post, Foreign Policy, Azizah Magazine and Islamica Magazine. Omar is on the advisory board of Peaceful Families Project, an organization with international reach that recognizes domestic violence is a form of oppression that affects people of all faiths. She also serves on the advisory board of Prosperty Catalyst and Women's Voices Now.  She was named among Top 500 World's Most Influential Arabs by Arabia Business Power in 2011 and 2012, and among the 500 Most Influential Muslims in the World by  Georgetown University and The Royal Islamic Strategic Studies Centre in 2009 .In 2007, Islamic Magazine named her one of the ten young visionaries shaping Islam in America. She holds a master's degree in Arab studies from Georgetown University and a bachelor's degree in international relations from George Mason University.
Sandy Pappas
Co-Founder, Executive Director and Participant during 2013, 2014, 2015, 2016, 2017, 2018, 2019
Former President, Forward Global Women Board of Directors
Senator Sandy Pappas was first elected to the Minnesota Legislature in 1984 and is today serving as a state Senator. Throughout her legislative career, Senator Pappas has been a fervent and long-standing advocate for human rights, women's empowerment, children, workers, refugees, immigrants, and other vulnerable groups. Over the years, she has passed legislation to prohibit sex trafficking and provide services to victims; to curtail the investment of state funds in the Darfur region of Sudan; to provide emergency contraception for sexual assault victims; to allow children of undocumented parents to attend Minnesota state colleges and receive financial aid (MN Dream Act); to restrict state agencies from purchasing products made with "conflict minerals;" and passed into law the Women's Economic Security Act.   Senator Pappas is Vice President of the Women Legislators Lobby (WILL), is Vice Chair of the non-profit, World Without Genocide, served on the board of the Senate Presidents' Forum, was Treasurer of the World Hellenic Inter-Parliamentary Association, and is on the board of the National Association of Jewish Legislators (NAJL). She has an MPA degree from the Kennedy School of Government at Harvard University. Sandy is married to Neal Gosman, has three daughters and 28 grandchildren- all living in Northern Israel.
Listen to Sandy's 2016 interview with Kaleid'her'scope:
Patricia Torres Ray
2014 Participant
Patricia Torres Ray is the first Hispanic woman to serve in the Minnesota Senate. She is a member of the Minnesota Democratic-Farmer-Labor Party and represents District 63. She has 18 years of experience in public service and community organizing. Senator Torres Ray also served as a state program administrator for the Minnesota Department of Human Services. Currently, she serves as the chair of the Education Policy Committee and is also a member of the Education Finance, State and Local Government and Higher Education Committees.
She is originally from Colombia and holds a B.A. in Urban Studies and a Master's Degree in Public Affairs from the Humphrey Institute at the University of Minnesota.
---
Speakers, Facilitators and Trainers
---
Monica McWilliams
Ireland, Trainer 2013
McWilliams is Professor of Women's Studies, based in the Transitional Justice Institute at the University of Ulster. Monica was the Chief Commissioner of the Northern Ireland Human Rights Commission from 2005-2011 and responsible for delivering the advice on a Bill of Rights for Northern Ireland. She was the co-founder of the Northern Ireland Women's Coalition political party and was elected to a seat at the Multi-Party Peace Negotiations, which led to the Belfast (Good Friday) Peace Agreement in 1998.  She served as a member of the Northern Ireland Legislative Assembly from 1998-2003 and the Northern Ireland Forum for Dialogue and Understanding from 1996-1998. Her published work focuses on domestic violence, human security and the role of women in peace processes. She was the Distinguished Lecturer at the  2010 Women PeaceMakers Conference at the University of San Diego's Institute for Peace and Justice. She is the recipient of two honorary doctorates and a special Profile in Courage Award from the John F. Kennedy Library Foundation. She is a graduate of Queen's University, Belfast and the University of Michigan, Ann Arbor.
McWilliams provided the keynote address at the opening panel discussion for the 2013 Convening. Her speech, "Women's Participation in Peace-Making and Security in Northern Ireland and Elsewhere," reflected on her own experiences in negotiation and her hopes for global peace-making.
Mary McWilliams
Trainer 2013
Mary McWilliams is the Director of McWilliams Associates and has 25 years of experience in designing, delivering, and evaluating high impact leadership and training programs. She is a skilled consultant, coach and facilitator, and an accredited trainer for the Institute of Leadership and Management, delivering a wide range of programs to government agencies in Ireland and Europe.
McWilliams is a qualified practitioner in mediation and recently facilitated a mediation and negotiation skills program with women activists from Georgia. She has trained Syrian women, sponsored by the US Women's Democracy Movement, and worked with women from the High Peace Council in Afghanistan. She has also worked in various countries on local dispute resolution.
Her team has worked extensively with women's organizations to facilitate political and professional development, facilitating events for women's organizations and local government partnerships through the Community Engagement Programme sponsored by the European Union PEACE III Programme. McWilliams received her Postgraduate Diploma in Journalism from the Robert Schuman Institute in Brussels.
Helena Grönberg
Finland/ USA, Trainer 2014
Helena Grönberg is a co-founder of the Global Network of Women Peacebuilders (GNWP), a program of the International Civil Society Action Network (ICAN). From 2010 to 2014 she managed a comprehensive activity program designed to meet the needs and interests of the members of GNWP, and contributed to the design, development, and implementation of GNWP's various advocacy, capacity building, media and research programs on women and peace and security. Grönberg has regularly facilitated trainings on UNSCR 1325 and 1820 in Burundi, the Democratic Republic of Congo, Liberia, Nepal, and Sierra Leone. She is currently pursuing an MS in International Affairs with a focus on conflict and security at the New School's Milano School of International Affairs, Management, and Urban Policy in New York. While taking time off from her role as Program Manager at GNWP, she continues to follow the activities of the network, and assists on GNWP's various programs.
Julie Arostegui
USA, Trainer 2014
Julie L. Arostegui, J.D., is a lawyer and international human rights and gender expert with extensive experience in the rule of law, access to justice, peace building, combating gender-based violence, women's political participation, and women's empowerment.   She currently leads WAND's Women, Peace and Security (WPS) Program, which empowers women politically both in the U.S. and abroad, with a focus on the Middle East/North Africa (MENA) region. Arostegui works to implement UNSCR 1325 both at home and abroad and is the author of the toolkit entitled Women, Peace and Security: Practical Guidance on Using Law to Empower Women in Post-Conflict Systems. She has managed programs related to women's rights in Africa, Asia, Eastern Europe, and Latin America, and has advised, trained, and published extensively on women's rights, human rights, women, peace and security, and human trafficking.
Sussan Tahmasebi
Iran/USA, Trainer 2014 & 2015
 Sussan Tahmasebi is the co-founder of the International Civil Society Action Network (ICAN), an international NGO dedicated to supporting women's civil society activism on rights, peace and security in conflict affected or transitioning countries. Currently based in the US, Ms. Tahmasebi serves as the Director of ICAN's MENA region program. ICAN also seeks to create a community of practice network in the region where women's rights advocates can share experiences and expertise, stand in solidarity with one another and provide support, and work toward making their demands for equality an indigenous demand to the region.
Prior to taking on this role, Ms. Tahmasebi worked in Iran as an activist to promote women's rights and strengthen civil society for over ten years. Tahmasebi is a founding member of the One Million Signatures Campaign, promoting broad awareness on women's rights and supporting an end to gender-biased laws. Sussan Tahmasebi has published articles on the status of Iranian Civil Society, the Iranian Women's Movement and the situation of Women in the MENA region. In 2010 and 2011 Tahmasebi was honored by Human Rights Watch with the Alison Des Forges Award for extraordinary activism, HRW's highest honor. In 2011 she was named by Newsweek as one of 150 women who "Shake the World."
Michal Barak
Israel, Speaker 2016
Michal Barak is the co-founder of Women Wage Peace, a founding member of "Itach-Maa'ki": Women Lawyers for Social Justice, and founder of the NGO "A Different Lesson" which works with volunteers from various professions who teach enrichment classes in disadvantaged schools. Michal's career is dedicated to education for democracy and human rights. She has worked for the Gilo Center for Civic Education in the Hebrew University, The Center for Education and Technolog at the Open University, and The Dov Lautman Forum for Education Policy. She has written curricula and books on civic education, trained teachers, and conducted research and wrote policy on municipal projects. In 2011 she was a founding team member of MindCET, eventually leading the teachers' program. After that she joined MOLAD: The Center for the Renewal of Israeli Democracy as a researcher on education and the Arab Society. In 2015 she joined Professor Karayanni in founding the Center for the Study of Multiculturalism and Diversity at the Hebrew University where she currently resides as executive director.
Michal currently serves as a board member of "Merhavin for Shared Citizenship," and "Sikkuy: The Association for the Advancement of Civic Engagement." She holds a B.A. in Law from Hebrew University, an M.A. in linguistics from Rutgers University, and an M.A. in public policy from Tel Aviv University.
Maria Hadjipavlou
Cyprus, Panelist 2016
Maria Hadjipavlou is currently a Professor at the Social and Political Sciences Department of the University of Cyprus. She holds a PhD in Comparative Social and Political Change from Boston University. She has been a post-doctoral research associate of the Harvard Program in International Conflict Analysis and Resolution (PICAR). She represents Cyprus in COST Action IS0805: New Challenges of Peacekeeping and the European Union's Role in Multilateral Crisis Management. She is a well-known expert in conflict resolution and feminism. She has promoted peace across the divide in Cyprus for the last 25 years. She is a trainer in conflict resolution and gender-raising consciousness. She has published widely in the fields of conflict resolution, Cyprus and gender issues.
Amal Hamidallah
Netherlands, Speaker 2016
Amal Hamidallah is a lawyer and civil society analyst. She is an expert of the Middle East and North Africa with long-standing experience providing substantive contributions in the field of democratization, the Rule of Law, civil society development, transitional justice, peace and security, agency and participation, economic justice gender and human rights mainstreaming. Amal is the founder of the Gulf Foundation (former Bridging the Gulf Foundation) which specializes in civil society empowerment and development in the Arab world with particular focus on the Arab Gulf countries and women rights. Currently she is the regional director for the Middle East at Cordaid, an international humanitarian actor aiding the international community in bringing relief and support to the MENA region, especially in the Syrian Joint response and North Iraq joint response.
Anat Thon
Israel, Speaker 2016
Anat Thon-Ashkenazy is the Executive Director of Itach-Maaki – Women Lawyers for Social Justice, an Arab-Jewish NGO in Israel working to promote the voices of diverse women in public discourse and decision making.  Anat is a senior attorney, specializes in law, gender discrimination and mainstreaming gender perspectives in peace and security issues. During her years of work at Itach-Maaki, Anat piloted an initiative of more than 30 NGOs that aimed to advance a National Action Plan in Israel based on UN Security Council Resolution 1325. This work lead to far greater awareness of the resolution and its values and, ultimately to a government decision to create a National Action Plan.
At Itach-Maaki, Anat has acted to promote the representation of diverse women in a variety of public decision-making bodies via groundbreaking petitions to The Israeli Supreme Court on behalf of dozens of NGOs. These petitions have become legal precedents and have significantly improved the representation of women in governmental bodies. Anat has published articles and op-eds regarding the implementation of UNSCR 1325 in Israel and has appeared on television and radio news programs. Anat holds LLM and LLB with honors from Tel-Aviv University. Anat recently received the 'Nachshonit Award' for her pioneering activities as an advocate promoting gender equality in Israel. In 2011, the leading economic magazine, The Marker, selected Anat as one of the seven promising young lawyers in Israel.
Christiane Seehausen
Norway, Facilitator 2017
Christiane works as the Senior Advisor at the Nansen Center for Peace and Dialogue. Christiane has 20+ years of experience working with diverse communities in Norway. She began work with refugees in Norway in 1999. She has developed and implemented training programs in Dialogue and Conflict Transformation, Multi- Cultural Communication and Peacebuilding in Norway, Denmark, Poland, Russia, Kenya, and Iraqi Kurdistan.
Chro Borhan
Norway, Facilitator 2017
Chro works as a Dialogue Advisor at the Nansen Center for Peace and Dialogue. Chro has held a variety of positions working with asylum seekers, combating honour- based violence, and with dialogue trainings and facilitation in local communities in Norway and the Middle East. She is also team leader in Alternatives to Violence (AVP) and certificated conflict mediator at the Norwegian Mediation Service. Chro was born in Iraqi Kurdistan, but grew up in Norway.
Sara Zeiger
United Arab Emirates/USA, Speaker 2017
Sara joined the Hedayah team in August 2012 initially as a consultant for the Strategy and Delivery Unit tasked by the U.A.E Ministry of Foreign Affairs to stand up and launch Hedayah. Currently, Sara supports the department by coordinating the counter-narrative library, Hedayah's non-resident Fellowship Program and Hedayah's annual International CVE Research Conference. She was also Hedayah's liaison with the Global Counterterrorism Forum (GCTF) to support the development and drafting their framework document, the Abu Dhabi Memorandum on Good Practices for Education and CVE and follow-up Draft Action Plan. Her recent publications include A Man's World: Exploring the Role of Women in Countering Terrorism and Countering Violent Extremism, and Undermining Violent Extremist Narratives in South East Asia: A How-To Guide. Sara is also currently a Non-Resident Fellow in International Relations and Counter-Terrorism for TRENDS Research & Advisory.
Prior to joining Hedayah, Sara worked as a Research Assistant at the Center for Middle Eastern Studies at Harvard University. She also served as a Head Teaching Fellow for the Harvard Extension School where she taught courses on anthropology in the Gulf, politics in the Middle East, and Islam in the West. Sara was also a Graduate Assistant at Boston University, conducting research on politics and society in Latin America, Europe and the Middle East.
Sara holds an M.A. in International Relations and Religion (concentrations: Security Studies and Islam) from Boston University, and graduated as valedictorian with a B.A. in Psychology and Religion from Ohio Northern University.
Houda Abadi
USA, Speaker 2017
Dr. Houda Abadi joined The Carter Center in June 2014 as Associate Director of the Conflict Resolution Program. For the first two years, Dr. Abadi worked on Syria and the Israel-Palestine conflict. During that time, she developed what is now The Center's inclusive approaches to preventing violent extremism project. Dr. Abadi holds a graduate certificate from Duke-UNC in Middle East Studies, an MA in International Relations and Diplomacy, with a concentration in Middle East Studies and Conflict Resolution, and a Ph.D. in Political Communication and Media Studies. She was the 2013-2014 Transcultural Conflict and Violence Presidential Fellow. Dr. Abadi has been active in writing, presenting, and organizing events around peace-making processes in the Middle East, social movements, political Islam, propaganda, terrorism, Muslim women's issues, and aesthetic forms of resistance. She taught courses in conflict resolution and mediation, social movements, cultural diversity, and social media. She was born and raised in Morocco and speaks English, French, Arabic, and Spanish. Prior to joining the Center, Dr. Abadi served as the Director of Education in two non-profit organizations that facilitated dialogue between Jewish and Muslim youth. She worked on curriculum development and youth interfaith dialogue. She also served as a researcher, translator, and writer for Muslim Women's issues at Women's Islamic Initiative in Spirituality and Equality. Dr. Abadi has published scholarly articles and taught at Georgia State University and University of North Carolina.
Susan Markham
Speaker 2018
Susan Markham is a passionate advocate for gender equality and female empowerment speaking often about the essential role of women in politics and development. With experience in over 50 countries, she is a strategic leader who is appreciated for her energy, straight talk and insight, connecting academics, activists, implementers and ideas across sectors.
Susan most recently served at the United States Agency for International Development (USAID) as the Senior Coordinator for Gender Equality and Women's Empowerment. In this position, she advised Agency leadership on gender policy issues, led cross-sectoral program efforts in resilience, adolescent girls' education and energy, and represented the Agency to the White House and other departments, governments, civil society organizations and private partners. Previously, she led the efforts of the National Democratic Institute (NDI) to increase women's political participation globally as voters, activists, candidates and officeholders. In this role, she was especially proud of her work in Afghanistan, Iraq and Yemen to help women find and use their voices in their countries.
Susan worked earlier in her career in U.S. politics bringing to life her Master's thesis that focused on women running for political office. At EMILY's List, she ran the Political Opportunity Program (POP) that recruited, trained and supported women running for office at the state and local office. She also managed the Campaign Corps program that brought young people into the political process to both engage them in elections and help pro-choice, Democratic women candidates win. In the process, she helped other organizations like Hopefund and the New Organizing Institute create similar programs specifically focused on young people of color and the (then) new online tools. Previously, she worked at the Democratic Senatorial Campaign Committee (DSCC), Participation 2000, and managed and raised funds for five federal and state campaigns, learning more out on the road than any political science or psychology class could ever teach.
Susan now works and lives in Washington, DC with her family and two dogs. She's earned degrees from George Washington University (Master's of Arts) and Ohio State University (Bachelor of Arts, Political Science and International Studies), but looks forward to learning new things every day.
Sanam Anderlini
Lobbying Consultant 2018
Sanam Naraghi-Anderlini is the Co-Founder and Executive Director of ICAN, spearheading the Women's Alliance for Security Leadership (WASL) with member organizations active in preventing violent extremism by promoting peace, rights and pluralism in over 30 countries. She is an Adjunct Professor at Georgetown University. In 2011, she was the first Senior Expert on Gender and Inclusion on the UN's Mediation Standby Team. For over two decades she has been a leading international advocate, researcher, trainer and writer on conflict prevention and peacebuilding. In 2000, she was among the civil society drafters of UN Security Council Resolution 1325 on women, peace and security.
Between 2002 and 2005, as Director of the Women Waging Peace Policy Commission, Ms. Anderlini led groundbreaking field research on women's contributions to conflict prevention, security and peacemaking in 12 countries.  Since 2005, she has also provided strategic guidance and training to key UN agencies, the UK government and NGOs worldwide, including leading a UNFPA/UNDP needs assessment into Maoist cantonment sites in Nepal. Between 2008-2010, Ms. Anderlini was Lead Consultant for a 10-country UNDP global initiative on "Gender, Community Security and Social Cohesion" with a focus on men's experiences in crisis settings. In 2018 she was invited to join the Commonwealths Panel of Experts on Countering Violent Extremism (CVE). She is also a member of UNDP's Civil Society Advisory Council. Prior appointments include the Advisory Board of the UN Democracy Fund (UNDEF), the Civil Society Advisory Group (CSAG) on Resolution 1325, chaired by Mary Robinson in 2010 and the Working Group on Gender and Inclusion of the Sustainable Development Network and between 2005-2014 she was a Research Associate and Senior Fellow at the MIT Center for International Studies. Ms. Anderlini has published extensively on peace and security issues, including on Iran and Saudi Arabia, the phenomenon of violent extremism, and women's agency in shaping national security. In 2007 she published Women building peace: What they do, why it matters (Lynne Rienner) . She was the 2014 recipient of the United Nations Association of the National Capital Area Perdita Huston Award for Human Rights and the 2016 Greeley Peace Scholar at the University of Massachusetts.  Her media appearances include the BBC World Service television and radio. Her editorials have appeared in The Guardian, Foreign Affairs, Open Democracy, Ms. Magazine and other publications.
She holds an MPhil in Social Anthropology from Cambridge University. Iranian by birth, she is a UK citizen, and has twin daughters
Dawn Calabia
Lobbying Consultant 2018
Dawn T. Calabia is a resident of Maryland and longtime member of UNA-NCA (United National Association of the National Capitol Area) and a member of the Governance Committee and Chair of Subcommittee on Human Resources.  Dawn is an Honorary Senior Advisor to Refugees International on protecting the human rights of refugees and displaced persons and on advocacy. She is a founder and Commissioner of the Women's Refugee Committee and a board member and past Secretary-Treasurer of the Women's Foreign Policy Group. During her 11 year career with the United Nations, she served as Acting and Deputy Director of the UN Information Center and Coordinator of External Relations for the Office of the UN High Commissioner for Refugees in Washington. Previously she was Deputy Director for Refugees at the US Catholic Conference's Migration and Refugee Office and served 11 years on Capitol hill with the House Foreign Affairs Committee and in the office of a New York Member. In 1996 she was honored at the White House by President Clinton for her work in protecting refugee women and children. She holds a Masters degree from Fordham University and a BA degree from St. John's University, both of New York.  Married to Tino Calabia, she enjoys traveling and spending time with their seven grandchildren and mentoring young professionals.
Fatima Fettar
Lobbying Consultant 2018
Fatima is an alumna of the Elliott School of International Affairs, where she earned an M.A. in Middle East studies with a specialization in conflict and conflict resolution. Prior to joining ALLMEP, she worked on Israeli-Palestinian Programs at the United States Institute of Peace and served as a fellow at the Palestinian organization Arab World for Research and Development (AWRAD).She has served on several Middle East-focused projects and organizations, including the Project on Middle East Political Science, the Institute for Middle East Studies, and the World Justice Project. Fatima also holds a B.A. in Middle Eastern studies and religious studies from the College of William & Mary. Her academic research has largely focused on the interactions between social and religious movements and politics in Israel and Palestine as well as North Africa.
Fadoua Brour
Speaker 2019
Fadoua Brour is a climate change Activist from Morocco. She is National Coordinator of "Arab Youth Climate Movement" and President Founder of "Moroccan Youth Climate Movement" a non-profit organization that works to create a generation-wide movement to solve the Climate Crisis and promote the role of youth and women in the sustainable development process.
Fadoua works on sustainable development and Climate Change issues across the MENA Region and Morocco in particular by organizing caravans, conferences, campaigns, Workshops and trainings in favor of Youth and women in order to build their capacities in terms of Sensitization, Mobilization and Leadership techniques and also the environmental advocacy process. Her aim is to drive formal and informal climate and environmental education, building the capacity of local populations to understand the effects of climate change on their communities and to take action.
Taraf Abu Hamdan
Speaker 2019
Taraf is an environmentalist and community empowerment professional with significant experience in multinational organizations in the Middle East, Africa, South East Asia and North America. Currently, Taraf is pursuing her PhD in political sciences at the Central European University, her research focuses on the climate change, migration, and conflict nexus, and particularly on how formal and informal institutions influence communities' vulnerability and adaptive capacity. She holds an MPA in Environmental Sciences and Policy from Columbia University, and a BSc in Environmental, Soil, and Water Sciences from the University of Arkansas. Her expertise is in development, environmental sciences, impact assessment, policy design and analysis, humanitarian relief, livelihoods and social entrepreneurship. Taraf was involved in the initial relief efforts following the December 2015 refoulment of Darfuri refugees from Jordan and was a co-founder of the grassroots community-led volunteer group that inspired the eventual creation of Sawiyan. Taraf worked with Aramex International Ltd. as a sustainability leader, managing projects on carbon emissions reduction, entrepreneurship, and youth education. She supported Ruwwad Development establish an alternative tourism project in Beidha, Jordan to create livelihoods for the community, and worked on a project building houses from eco-friendly materials in Thailand.
---
Staff
---
Sandy Pappas
Executive Director, Spring 2019 – present
Senator Sandy Pappas was first elected to the Minnesota Legislature in 1984 and is today serving as a state Senator. Throughout her legislative career, Senator Pappas has been a fervent and long-standing advocate for human rights, women's empowerment, children, workers, refugees, immigrants, and other vulnerable groups. Over the years, she has passed legislation to prohibit sex trafficking and provide services to victims; to curtail the investment of state funds in the Darfur region of Sudan; to provide emergency contraception for sexual assault victims; to allow children of undocumented parents to attend Minnesota state colleges and receive financial aid (MN Dream Act); to restrict state agencies from purchasing products made with "conflict minerals;" and passed into law the Women's Economic Security Act.   Senator Pappas is Vice President of the Women Legislators Lobby (WILL), is Vice Chair of the non-profit, World Without Genocide, served on the board of the Senate Presidents' Forum, was Treasurer of the World Hellenic Inter-Parliamentary Association, and is on the board of the National Association of Jewish Legislators (NAJL). She has an MPA degree from the Kennedy School of Government at Harvard University. Sandy is married to Neal Gosman, has three daughters and 28 grandchildren- all living in Northern Israel.
Rachel Carlson
Program Director, Fall 2016 – present
Rachel is a graduate of the University of St. Thomas, located in St. Paul, Minnesota, where she majored in Political Science and Justice & Peace Studies. Rachel is also a graduate of Mitchell Hamline School of Law. She was admitted to the Minnesota State Bar as a licensed attorney in October of 2016. In addition to working as the Program Diredtor for Forward Global Women, Rachel has worked as a government affairs associate and lobbyist for three legislative sessions at the Minnesota State Capitol. She has held a Benjamin B. Ferencz Fellowship in Human Rights and Law for three years working on issues of economic justice in various African countries. She is a member of the Board of Directors for World Without Genocide, a 501(c)(3) headquartered in St. Paul, Minnesota.
Rachel has held legal externships with the Minnesota Department of Human Rights and the Edina Human Rights and Relations Committee.
Volunteers
Sherry Munyon
Videographer during 2016, 2017, 2018 & 2019
Treasurer/Secretary, Forward Global Women Board of Directors
Sherry Munyon is a small business owner and a government affairs specialist. She has nearly 30 years of experience lobbying in the state of Minnesota and spent 7 years as Senate staff. She has a broad range of experience on complex issues with a concentration on the areas of public safety, transportation and education. She has served on numerous boards and organizations, including efforts to empower women in domestic abuse situations and victims of sexual violence, and has achieved several awards in recognition of her work.
Whether in the political arena or on a board or other activity, her efforts are focused on achieving consensus whenever possible. She continues to work assisting more women reach positions of influence and power, particularly in the political arena.